I am looking for opportunities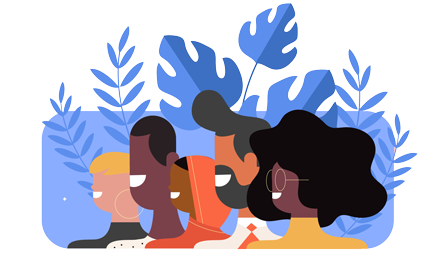 Are you a member of an underrepresented group, working in tech?
Submit your profile above. We'll ask you a series of questions that will help us index you in our database. Once your submission has been approved, you'll be added. You will get an email with a confirmation, and we are happy to change your profile if you need us to. No longer looking? Let us know and we will delete your profile from our database whenever you'd like.
Do you have a company, project, or event and would like to enrich it by involving more underrepresented individuals?
Select find contributors above. Choose the specialities that you require for this opportunity. You'll be met immediately with a filtered database of profiles. Contact the individual using the contact information provided in that profile.
Who is in our database?
(accurate as of Jan 2021)
identify as people of color
are older than your average tech professional
have a physical disability